2017 Wisconsin Parents Association Member Event
Rediscovering WPA: Rights, Responsibilities, and Community
Saturday, May 13, 2017 at Pfiffner Park, Stevens Point, WI
Join us for a day-long, members-only event that will inspire, inform, and celebrate our lives as homeschoolers.
Schedule for the day
10:30 – 11:00 – Registration, Coffee, and Conversation
11:00 – 12:00 – Welcome: Jen Lynch, WPA Executive Director Speaker: Pamela Roland, WPA Board President and Issues Director, "How We Got Here, Where We're Going: Modern Homeschooling in Wisconsin"
12:00 – 1:00 – Lunch!  Bring your own or sign up for purchased lunch when you register.
1:00 – 2:00 – Table Talks – Topics will include homeschooling for high school, getting started, record keeping, dealing with challenges, finding and sharing resources, and more.  These will be small-group conversations led by experienced homeschoolers and WPA Regional Contacts.
2:00 – 3:00 – WPA Annual Business meeting – This is where we talk about how and what WPA is doing.  It is also the time for you (the members) to ask questions, raise issues, and make your voices heard.
3:00 – 4:00 – Graduation/Recognition Ceremony – This is always an inspiring and joyful event as we join together with families in our community to celebrate the accomplishments of their children.  Speaker topic: "Homeschooling Responsibilities: Personal Reflections."
4:00 – 5:00 – Party! Let's talk, eat, laugh and socialize.  We are so lucky to have such a diverse community of homeschoolers in Wisconsin.
This event is aimed primarily at adults and teens.  Children are very welcome, however there will be no special programming or workshops for children.
Registration
Click HERE to register.  Only 220 spaces are available.
If you prefer to pay by check, submit the registration form online and then email wpa@homeschooling-wpa.org to say "the check is in the mail." Mail your check to PO Box 2502, Madison, WI  53701.
Cost
Registration only: $10/person (children 5 and under are free, they are not guaranteed a seat)
Registration plus lunch: $22/person (sandwich, side, and drink).  Lunch choices appear on the registration form.
You are free to bring you own lunch and snacks.  Beverages will provided in the morning and a snack in the afternoon.
Registration Deadlines: April 19th for lunch and registration, April 28th for registration only.  Registration may close early if capacity is reached.  Only 220 spots available.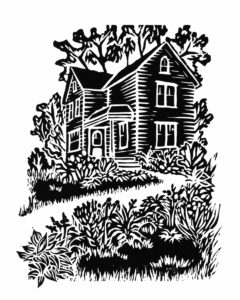 This event is instead of a conference this year. Click over to 2018 to see what we're planning for our 35th Anniversary!
Are you interested in helping to plan  future WPA events?  Email us at wpa@homeschooling-wpa.org